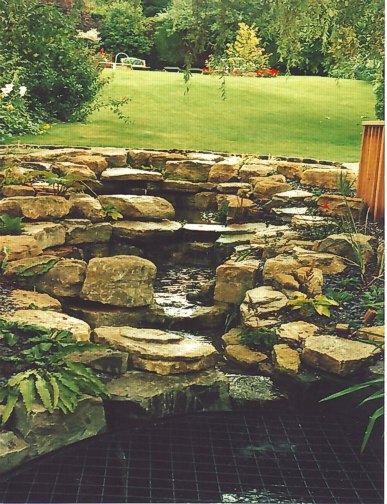 The general idea of a rockery is that it should look like a natural outcrop of rock.
It is best to include some stones as big as you can manage with a mixture of blocky, flat and odd shapes in various sizes to make the best feature.

Purbeck rockery is ideal for this, as most of the larger stones have been weathered in the ground by water passing around them for millions of years. This weathering gives the stone a sandy brown colour, and where the stone has been split white, cream and grey shading can also been seen.