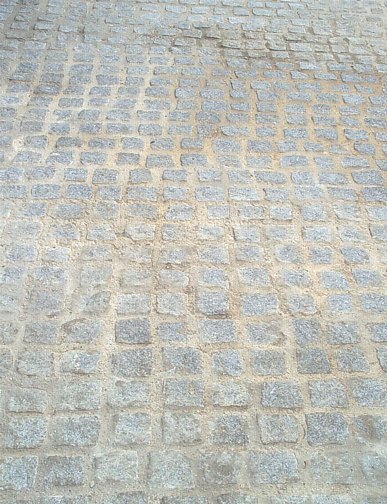 We supply these silver grey granite setts in 3 formats. 100mm cubes, 100mm x 100mm x 200mm, and 100mm x 100mm x 50mm slim setts. Sizes are only approximate.

Granite setts are sold by the tonne and supplied in either wooden crates or 1 tonne bulk bags. The standard 100mm thick setts will yield between 4 and 4.5m2 per tonne, and the slim setts aprox 9m2 per tonne.
Granite setts are used for driveways, courtyards and rumble strips.