| | |
| --- | --- |
| Visit Suttles Online Depot for a large selection of decorative chippings, aggregates sand, gravel, soils and much more as advertised on 2CR local Radio. Enter here | |
Quality, service and value on time, call us now for free quotation on a huge range of primary and recycled aggregate products.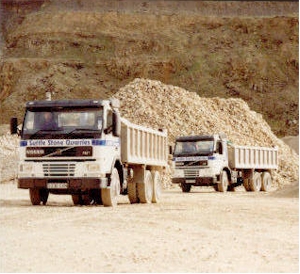 . . . . . . . a Local Family Firm
.
For over 70 years the Suttle family name has been connected to the local stone industry as Stone Merchants and Quarry Owners
Today the company runs a large fleet of modern tipper and Crane offload vehicles and the business has grown to become not only one of the premier providers of Crushed stone and Aggregates in the Poole and Bournemouth area but also suppliers of a large range of recycled products such as crushed concrete and topsoil from their depot at Yarrow Road in Poole (near Tower Park).
From its beginings in the Purbeck Stone Industry where the Company still provides Stone to some of the most prestigeous Building Projects in the land, Suttles now supply a huge amount of stone, sand and gravel, and related products and also provides site clearance facilities in the guise of muck and concrete away from sites in the Poole, Bournemouth and surrounding areas and has grown through commitment to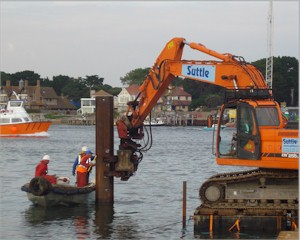 quality, service and value. The latest division of Suttles, Suttle Projects, undertakes specialist Civil Engineering contracts primarily in sheet piling both land and marine based.
Why not join the ever expanding group of Customers who have come to appreciate the attention to detail, the quality of service, and the value extended by our Company.
Call us now on 01929 439444 or Buy on line